Irresistible Mini Fever Returns to Asia
2006/01/02
Global / Company News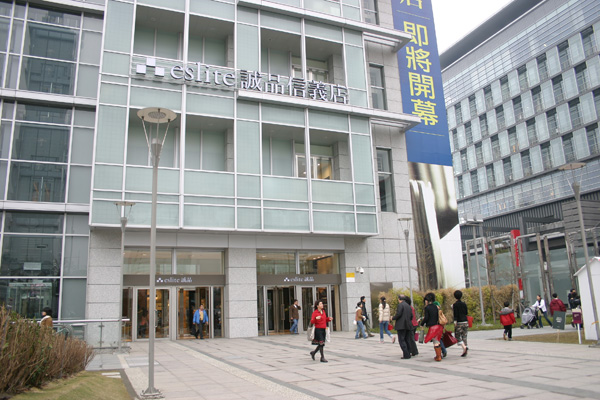 It's a busy season. With the 5th generation iPod and Nokia N series released to the market, the small-form factor computer maker Shuttle Inc. long known for its craftsmanship is posed to strike as well. With eager fans closely following the company's every move, the first Shuttle concept store in Asia is now open in the trendy metropolis of Taipei. Sharing addresses with select boutique outlets such as Armani Casa, Apple Centre and Nordic, the Shuttle store with its Minimalist style is set to make its presence felt.

Since Shuttle released its first XPC mini-computer in 2001, it has continued to carve a niche for itself in the competitive desktop computer market through sleek exterior design and innovative silent-running technology. Shuttle's Asia Region business manager reveals that the XPC has more in store for 2006. With over 50% of the global market in Small Form Factor PCs, the XPC will continue cultivate gamers and corporate users as well as expand beyond the barebones system market with a streamlined product range. In response to the trend towards All-in-One and Digital Convergence, the Media Centre series will target the living rooms of tomorrow. The Shuttle M2000 is set to be released in the near future as the vanguard of the series.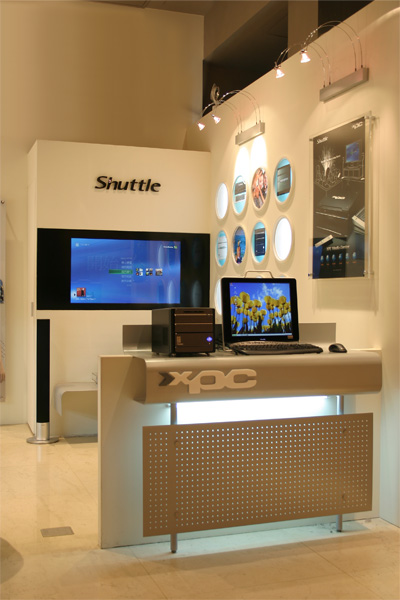 "Why choose the Eslite building for the Shuttle store?" Johnny Tsai, Marketing Manager for Shuttle, responded:"Asian consumers are very discriminating buyers, and are always in tune to the latest trends in fashion. We deliberately chose this spot as our starting point because it is not only the second largest bookstore in Asia, but also where fashion and culture come together. This is the atmosphere we are seeking to find consumers whose emphasis is on quality designs and a refined lifestyle."

Visitors to the Shuttle store will find themselves surrounded by the philosophy of simplicity in design. "We look forward to giving consumers the opportunity to enjoy the XPC experience. Technology is not just about cold, sterile machines. It is a way of life." Beyond demonstrating its ambition to fuse fashion and technology, Shuttle has also made a statement about the aesthetics for the homes of the future. Take the SD11G5 model currently on display for example. When in operation its noise level is as low as 24 decibels, and it is only one fifth the size of the average desktop computer. It is now only a matter of time before those bulky and noisy machines disappear from our desks forever.


---
O компании Shuttle
Компания Shuttle Inc. (код на фондовом рынке: 2405) занимается интеграцией программного и аппаратного обеспечения, а также IoT для решения коммерческих потребностей вертикального рынка. Компания производит мини-ПК, мультимедийные проигрыватели, решения digital signage, киоски, системы распознавания лиц и услуги кастомизации IoT под индивидуальный проект. Благодаря постоянным исследованиям новых технологий, используя опыт пользователей в качестве приоритета, Shuttle постоянно предлагает разнообразные решения, помогающие клиентам создавать больше возможностей для бизнеса.
Contact US
Marketing Dept.
No. 30, Lane 76, Rei Kuang Rd.,
Nei-Hu Dist., Taipei, Taiwan
Tel: +886-2-8792-6168
Fax: +886-2-8792-6268
E-mail:
shuttlepr@tw.shuttle.com