Shuttle bags a Gold Medal from TurkChip.com, SZ87R6 Mini-PC
2014/05/26
Global / Award News / TurkChip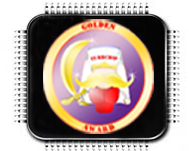 Compact and powerful, the high-performance SZ87R6 Mini-PC made by Shuttle recently received a gold medal from TurkChip.com, a prominent IT voice in Turkey. Having already received 6 awards since its release last year, the SZ87R6 barebone is proven to be successful in a wide range of applications, from high-performance gaming to multi-display digital signage.

The SZ87R6 is the latest in a long line of mini-PCs going all the way back to the world's first-ever mini-PC made by Shuttle. The sleek aluminum chassis is 1/3 the size of a traditional tower desktop and houses a barebone powerful enough to support Intel® Core™ i3/i5/i7 processors and dual-slot graphics cards. The Gold Medal award from TurkChip.com comes after a battery of tests on performance, thermal cooling, power consumption, quality of materials, and overclocking.

For digital signage applications, the SZ87R6 can be configured with high-end VGA cards and integrated into video wall systems made to deliver large scale digital signage. TurkChip found superb graphics performance while testing a high-end Geforce GTX 780Ti VGA card. Not only did the device yield excellent graphics performance, but it also maintained very cool CPU temperatures while noise levels were kept to a mere hum.

The SZ87R6 is designed for both commercial and consumer use and received great praise from TurkChip.com for its sleek chassis and design. According to TurkChip reviewer, "The SZ87R6 has a stylish elegance that lends to any environment."

For gaming enthusiasts and those looking for a capable Digital Home Entertainment system, the SZ87R6 supports overclocking with installation of Intel® K-series processors.

---
About Shuttle
Shuttle Inc. (TAIEX 2405), первый в мире производитель баребон-компьютера малого форм фактора, основан в 1983 г. на Тайване. Линия продукции охватывает мини-ПК, AIO, ноутбуки, планшеты для дома и управления бизнес-решениями: Digital Signage, POS, киоски/терминалы, корпоративные решения и др. А также IOT решения, умный дом, программно-аппаратный комплекс - Биометрическая система распознавания лица, ПО решение HOCA для здравоохранения и др.
Contact US
Marketing Dept.
No. 30, Lane 76, Rei Kuang Rd.,
Nei-Hu Dist., Taipei, Taiwan
Tel: +886-2-8792-6168
Fax: +886-2-8792-6268
E-mail:
shuttlepr@tw.shuttle.com